STYLISH PLACE IN THE NEW CENTRE
OF THE CAPITAL
Wall Street Restaurant & Bar was opened on 20 June 2017 and instantly became one of the most popular gastronomic places of the capital. The restaurant's brand identity is modern style interior design, developed by talented architects Kamitov Project, which demonstrates innovative approach and unique taste: marble finishing, a lot of wood, unique decorative elements, competent zoning. Nevertheless, main advantage of the restaurant is its incredibly delicious cuisine by Chef Mikhail (Michael) Miroshnik. The authentic taste of all dishes, made from organic food, is combined with elegant contemporary serving. Whiskey bar has more than 50 varieties of this noble drink. The wine list of the restaurant will also amaze you with variety. Wall Street Restaurant & Bar is neighboring with Astana International Financial Center and Exhibition complex "Nur Alem", and therefore is a perfect place for business meetings, slow-paced lunches on weekdays, rest at the weekends and friendly meetings.
How to get there?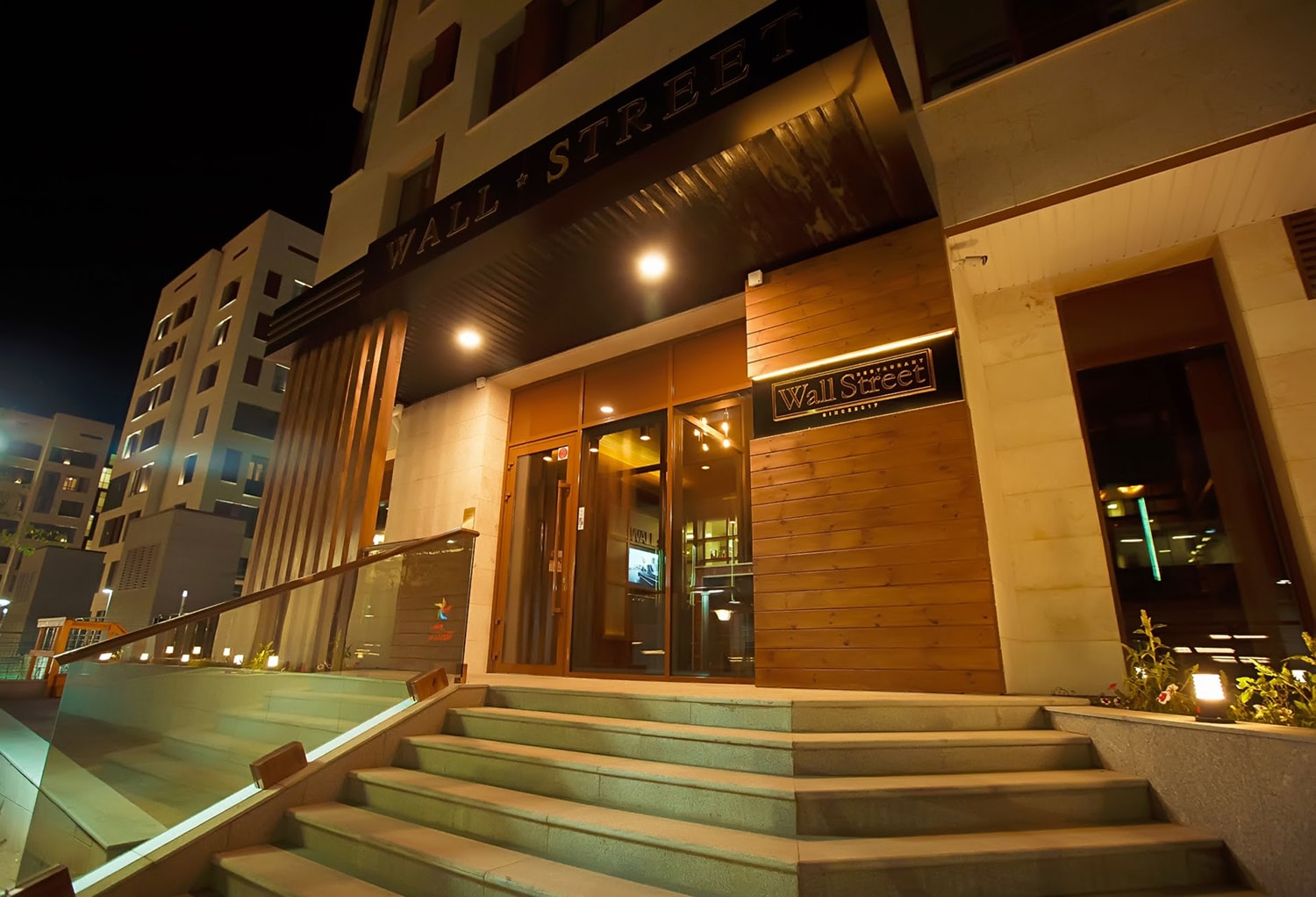 CHEF
CHEF MIKHAIL MIROSHNIK (UKRAINE) - CONDUCTS REVOLUTION IN THE GASTRONOMIC INDUSTRY!
He creates unique author's dishes, adapting and modifying classic recipes and their serving. Wall Street Restaurant & Bar opened new horizons for creativity and implementation of all his culinary ideas. Every day he makes sure that restaurant guests could try best food in the city. Michael confesses that he does not just cook but creates, putting his heart into every dish. So may you as well enjoy the creative work of Wall Street Restaurant & Bar's Chef!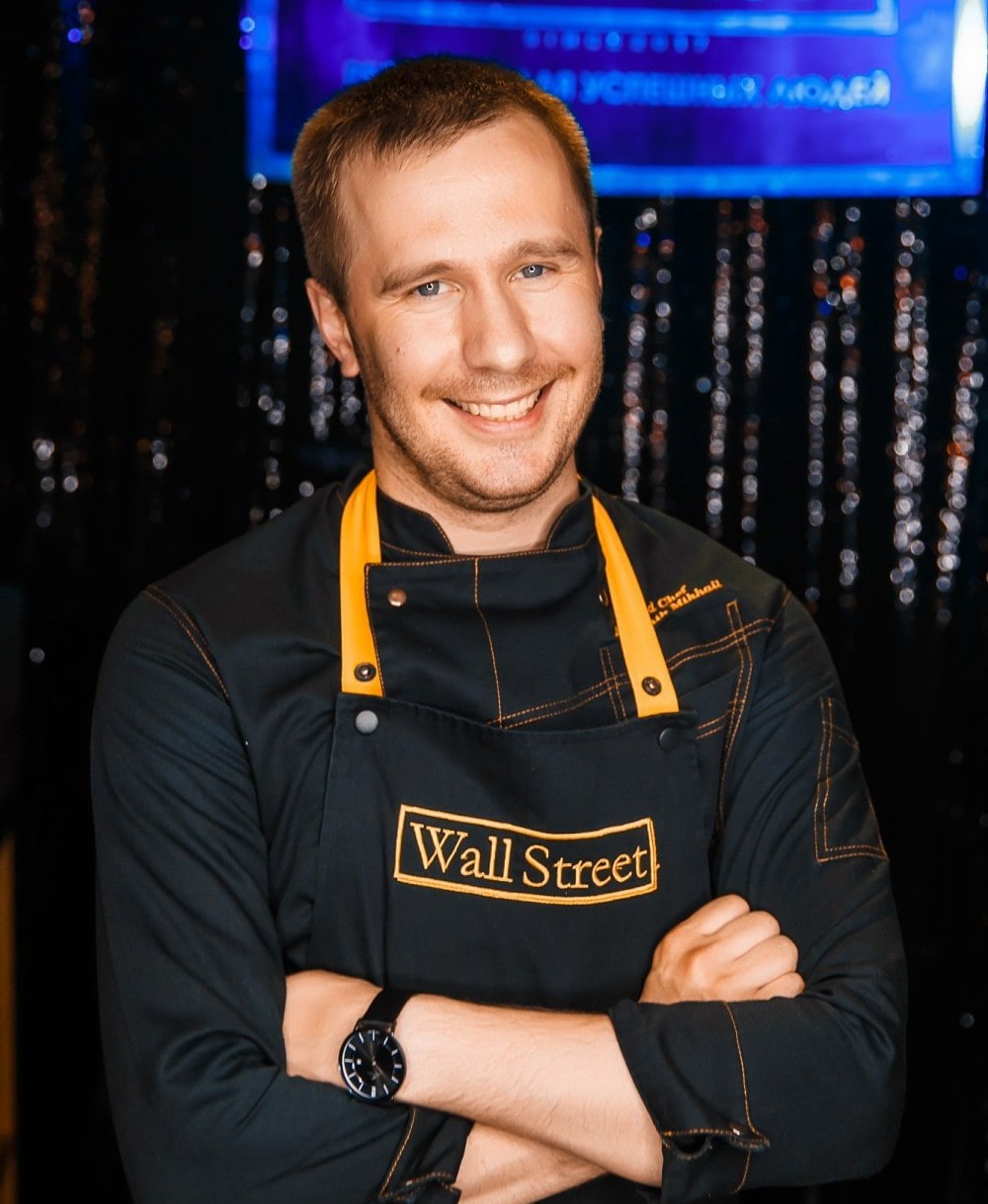 TEAM
Foundation of Wall Street Restaurant & Bar is not walls at all, but people! Our team is a complete restaurant family, who makes everything to please each guest with worthy result of their work. A friendly hostess will meet you at the entrance of the restaurant, recommend the table and personally lead you to it; careful cloakroom attendant will help to take off your coats; and manager will be ready to answer all your enquiries and wishes. Each of the waiters is well oriented in the menu and can help you with choice if needed, and barman will offer drinks relevant to selected dishes. We appreciate each employee and contribute as much as possible to their professional growth and wellbeing, because it directly affects atmosphere and success of the restaurant. In order to develop and unite the team we regularly organize specialized trainings and corporate events. But first of all, we do not limit our staff to show creativity and strong sides, realizing it will be a pleasure for a guest to communicate with a person interested in his work. We are here at Your service!